Supporting Underprivileged Children
"Sport is an incredible conduit to education and a valuable mechanism for learning the lessons of life." A mantra of the LumoHawk Foundation formalised in 2013 by OC Joel Stransky (1985) to raise funds for underprivileged children, with a focus on educational and sporting needs. Through his dedicated efforts and the unbelievable generosity of many sponsors and athletes, the Foundation continues to grow from strength to strength.
We caught up with Joel to find out how things are going at LumoHawk and the #Vision2020 Campaign: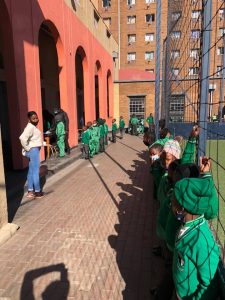 "In 2018 we decided to take a more (excuse the pun but there is no other way to phrase this!) focused approach, and we embarked on a journey to test the eyes of young learners and supply glasses to those in need. Our approach has always been about educating the future leaders of this country, the captains of industry and those who will ensure our future; and this came about when we realised that if you can't see properly, you cannot be educated. And in our country, many of our children have sight issues as a result of malnutrition, reading by candle light and improper development of the eyes as a result of being carried around for too long on a nanny's back. And so we began #Vision2020."
https://lumohawk.co.za/initiatives/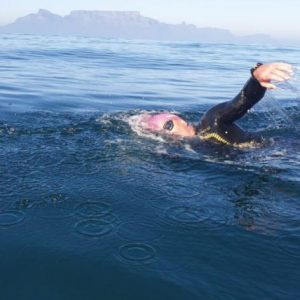 Joel completed a massive awareness campaign in 2019 where he completed the Absa Cape Epic, a full Iron Man, Two Oceans, the Freedom Swim from Robben Island to Blaauberg, and the Comrades to raise awareness and funds.
As with everything else, Covid in 2020 saw their testing efforts curtailed due to the Covid lockdown. The Foundation rallied though and embarked on a programme to feed those children in need.
Joel updated us though that: "We are now back and testing flat-out, and we supply glasses to every child in need. We also facilitate further assistance where necessary for more severe eye conditions. We now have projects in many different areas and regions, often with other partners.
In terms of the organisation structure, Joel said: "Our charity has one overhead – our General Manager – Rachel Blew. When we began we used students from University of Johannesburg to do the testing, but we now pay young optometrists to consult and help us. It is more efficient, independent of varsity calendars and easier to manage. All other costs are picked up by my business and we have some unbelievable sponsors who donate cash, vehicles and equipment, and supporters who ride or run or swim, putting massive efforts into training for and participating in arduous events and raising loads of money in the process!"
The MCOBA wishes Joel and the LumpHawk Foundation all the best for the future. You can follow the Foundations progress on their Facebook page: